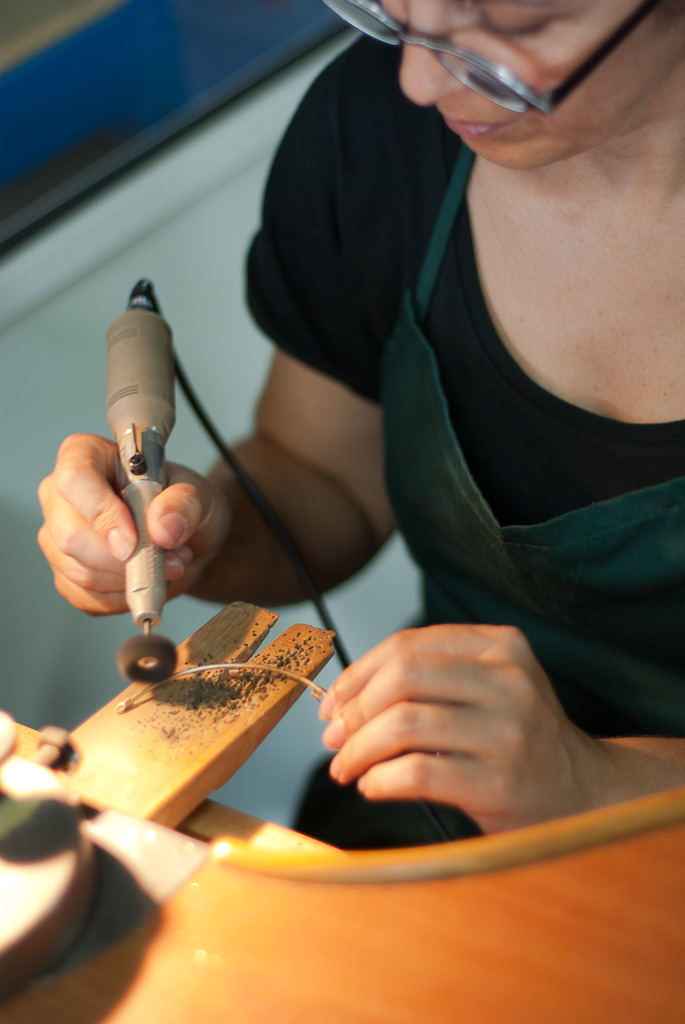 Creative Jewellery by Paca Peca
"Imagining, drawing, creating, making a jewel with our hands connects us with who wears it...
We are Paca Peca, a small artisan workshop located in Santiago de Compostela, a city with a great tradition of gold- and silversmiths. All our products are handcrafted in our workshop. Only through an entirely artisanal production process are we able to pay attention to every detail, manipulating the different materials steadily but surely, with the meticulousness of expert and caring hands.

We believe that non-uniformity is a virtue. We believe in the power of handmade things to tell stories and create a sense of belonging. In this throwaway world, we are committed to using and preserving, using and loving, using and enjoying. Our aim is durability. We put all our care into the elaboration of our pieces to turn them into valuable objects for our customers.

We firmly believe in the importance of traditional commerce, corner stores, local businesses that help to create more humane cities and a fairer and more sustainable economy. Thanks to them, our products are present in many national and international retailers.
Parchment
Social, environmental and economic sustainability constitute our aspiration and commitment. To make our jewelry we use parchment that we recover from luthiers, artisans of traditional instruments nearby, and that we recycle to turn it into jewelry and thus give a second life to a noble and natural material. We hand-dye the leather using only natural dyes.